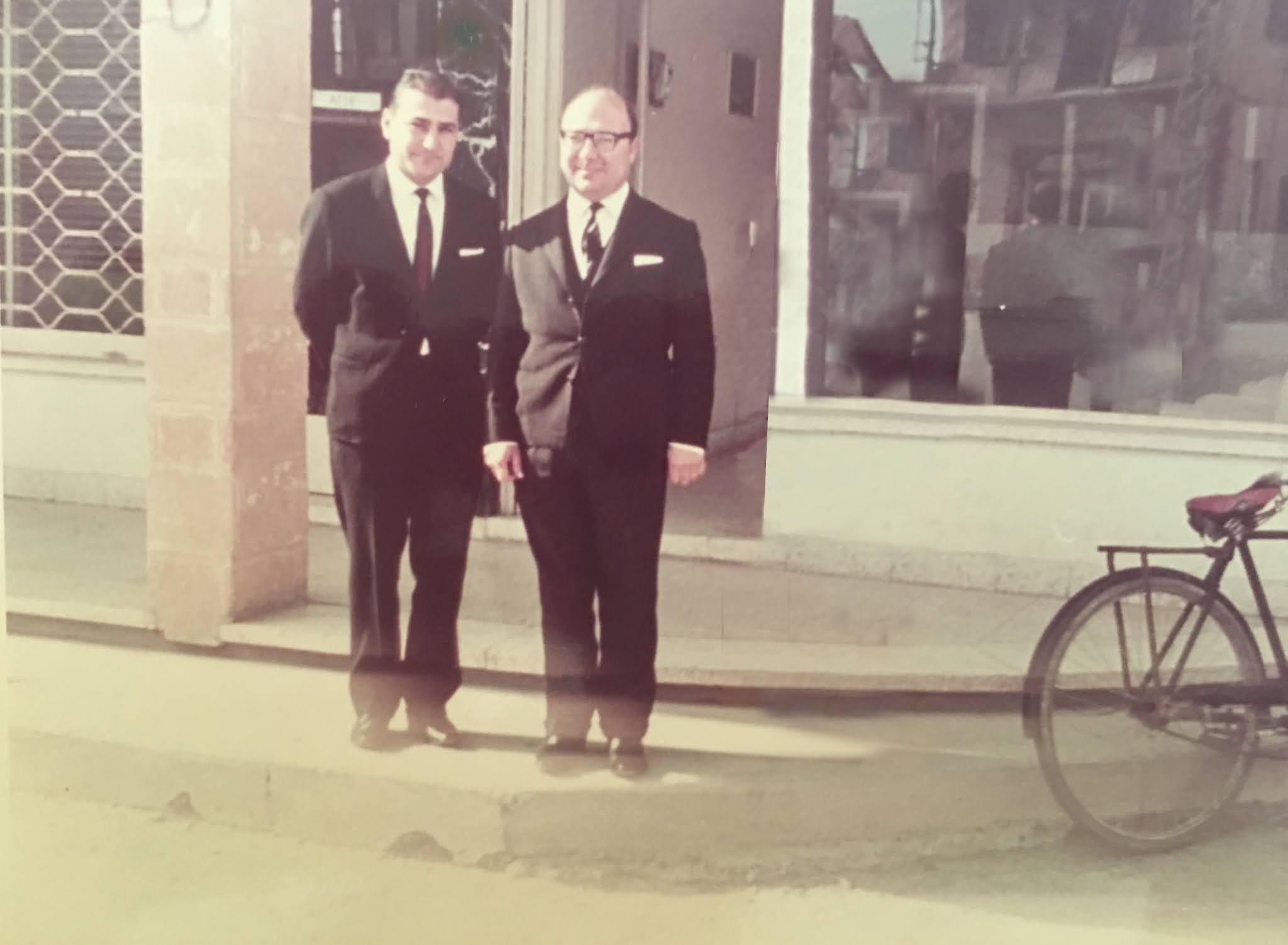 Salih BAŞMAN
Salih Başman was born on 1 January 1929 in Gelincik Village, Karpaz. Mr Salih Başman is the fourth of eight siblings. He was known for his hardworking, meticulous and calm personality.
He studied in a Greek elementary school and then English School in secondary therefore his Greek and English languages were very fluent. He worked for The Government as an inspector during 1950s and 1960s and he was one of the most respected bureaucrats in Cyprus.
In 1960, he and his brother Mustafa Başman established Basman Kardesler Ltd. During the partnership, Mr. Salih Basman was responsible for The Accounting and Finance Department.
Mr. Salih got married to Mrs Ayşe in 1965 and had two sons from this marriage. The reflections of Salih Basman's honest and hardworking character who passed away in 1992 are some of the main lights that guide the Basman Group of Companies.
Mustafa BAŞMAN
Mustafa Başman was born on 18 September 1936 in Gelincik Village, Karpaz. Mr Mustafa is the seventh of eight siblings and he was always energetic and had an entrepreneurial spirit. He grew up in a Greek village; hence his Greek is very fluent.
After completing high school, he started working for the United Nations. In addition, he started his business career with his brother Salih Başman when Başman Brothers was established in 1960.
During the partnership Mr Mustafa Başman was responsible for The Marketing and Sales Department. The good relations and the coherence between the two brothers had a significant contribution to the development of Başman Group. His entrepreneurial spirit and the character that values people are some of the main guiding lights of the Başman Group of Companies.
Mr. Mustafa got married to Mrs. Mevhibe in 1967, has two sons and one daughter from this marriage.
His two sons Ali and Osman and his daughter Pınar, are presently working as Managing Directors in The Başman Group of Companies.